F2 Folding Reformer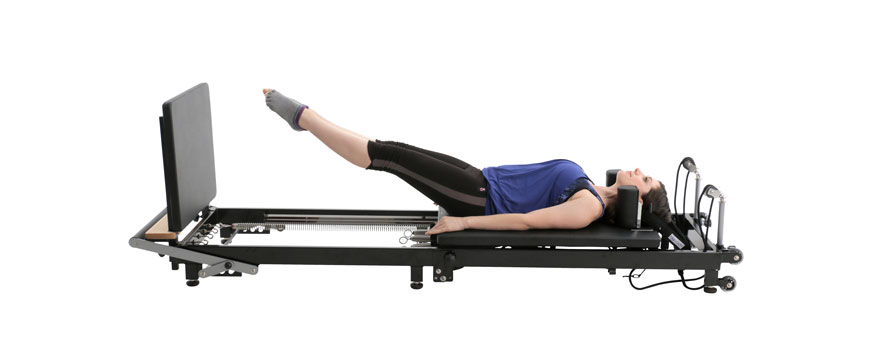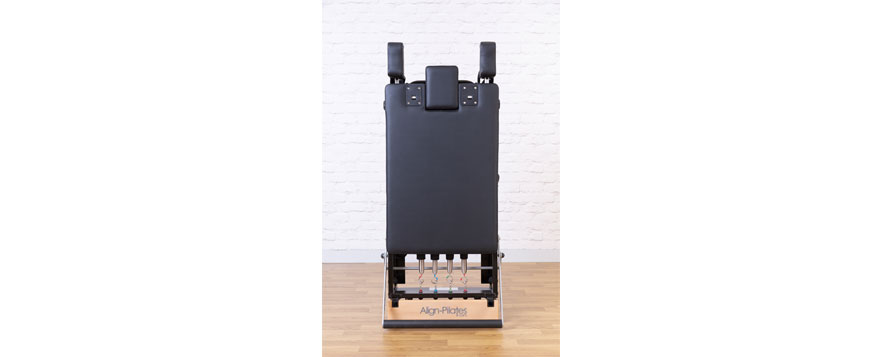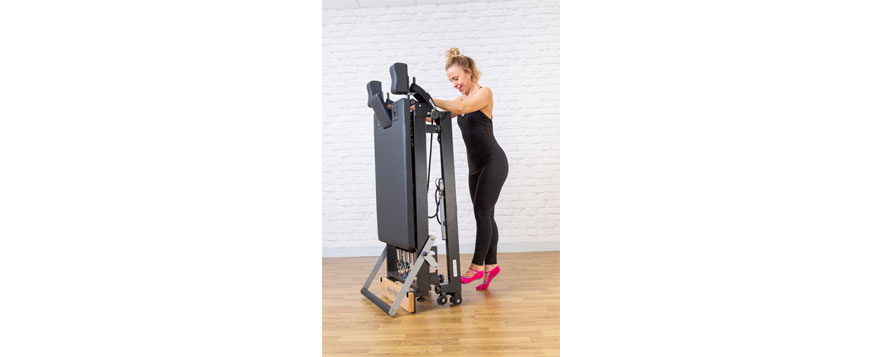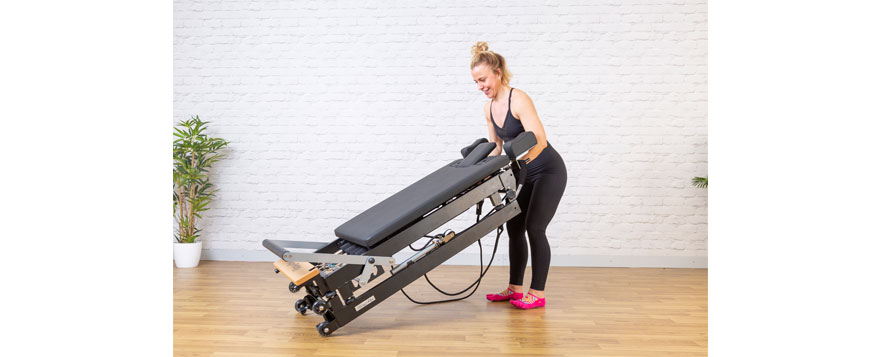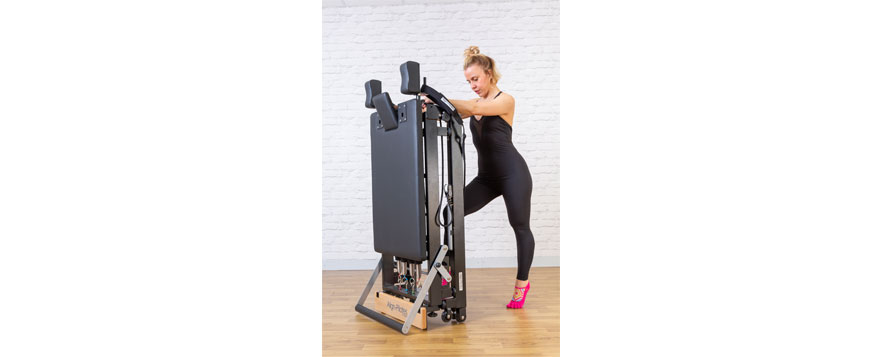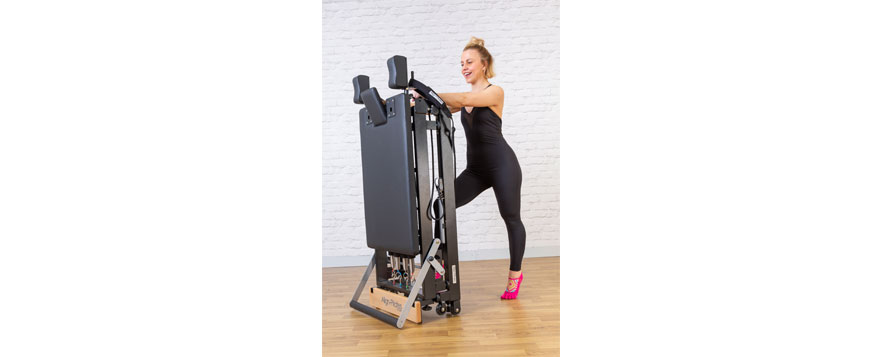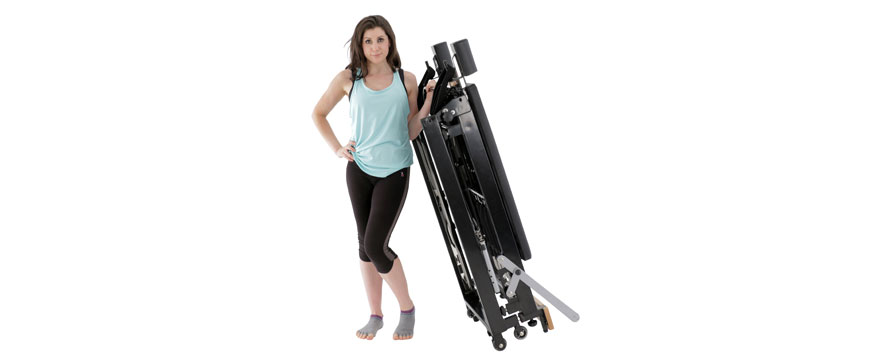 F2 Folding Reformer
$2,100CAD | $1,800 USD
Starting at $108.77/mo with

. Prequalify Now
CONTACT US TO ORDER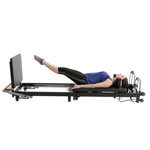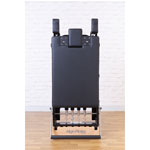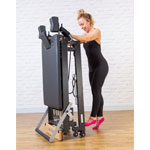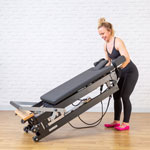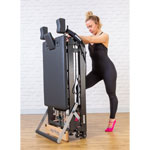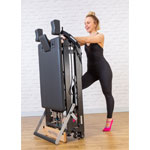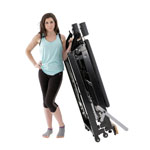 Short on space but still want the benefits of a Pilates reformer workout at home? The Align-Pilates F2 Folding Pilates Reformer was developed to allow you to exercise at home without requiring a large, dedicated space, you can simply unfold in your living room or a clear area, get your workout in and then fold and store out of the way until the next time.
F2 Pro Pilates Reformer
Features
The F2 features the same springs as our professional reformers. These springs offer smooth and progressive resistance with a range of adjustments to fine tune the machine for your workout. This foldable reformer can be closed up in a matter of minutes into a compact and self-contained machine which can be easily wheeled around and stored safely out of the way.
COMPARE REFORMERS
Specifications
95 cm of smooth travel 95cm of smooth travel using our 8 PU wheel system
4 foot bar positions 4 (including down) foot bar positions
Quick and easy rope adjustments Quick and simple rope adjustment system
Adjustable head rest & shoulder rest 3 position head rest, with locking string for storage. Removable and lockable shoulder rests, with a choice of two widths.
"Silent" metal free connectors New Align-Pilates double loop handles with "silent" metal free connectors for a quieter workout
Folding Reformer Locks open and closed and can be wheeled in either state
Removeable Rope Risers Removable rope risers with 3 height options
Music wire springs Classic 4 spring set up – with commercial grade music wire springs for progressive resistance (2x Medium, 1x Strong, 1x Light)
Frequently Asked Questions
What's included in my F2 Pilates Reformer?
Pair of silent double loop straps
4 nickel plated quality music wire springs in 3 different strengths: 1 x light, 2 x medium and 1 x strong
What accessories can I have with my F2 Pilates Reformer?
Jump Board
Frame Sitting Box – Flat Packed
Fame Sitting Box – Built
Planking Handles
Neck Pillow
Silent Reformer Foot Strap
What are the dimensions for the F2 Pilates Reformer?
F2 Reformer Open Size – 247cm (L) x 70xm (W) x 47cm (H)
Carriage Size – 89cm (L) x 58cm (W)
Folded Size – 143.5cm (L) x 70cm (W) x 34.5cm (H)
Weight – 55kg
What's the max user weight/height for the F2 Pilates Reformer?
Max User Weight is 120Kg & suitable for users 145cm-193cm (4'10-6.4″).
Is the F2 Pilates Reformer the best reformer for me?
The F2 Reformer is perfect for those at home with limited space as it has the ability simply fold & unfold and you can safely store it out the way.
What is the difference between the H1 & F2 Pilates Reformer?
The functionality between the H1 & F2 are the same, the only difference is the standing/folding mechanism. We would recommend the H1 if you have the ceiling space.