Home Reformer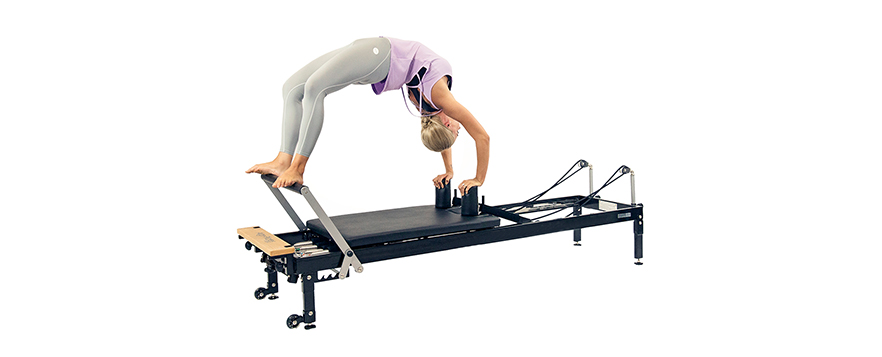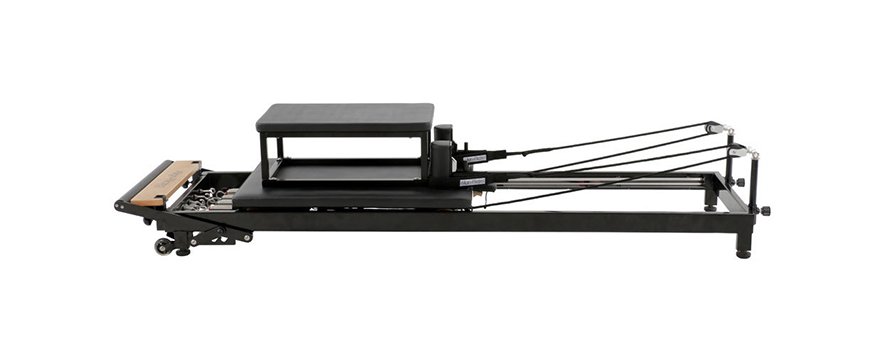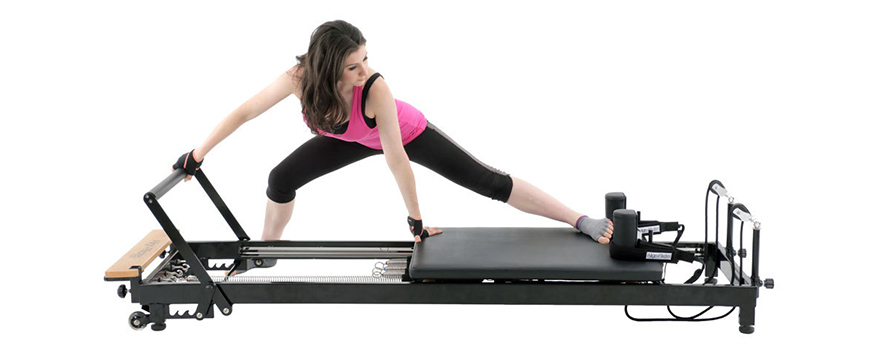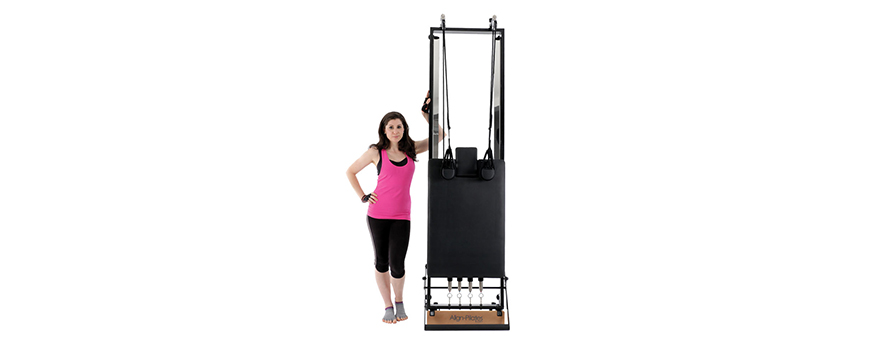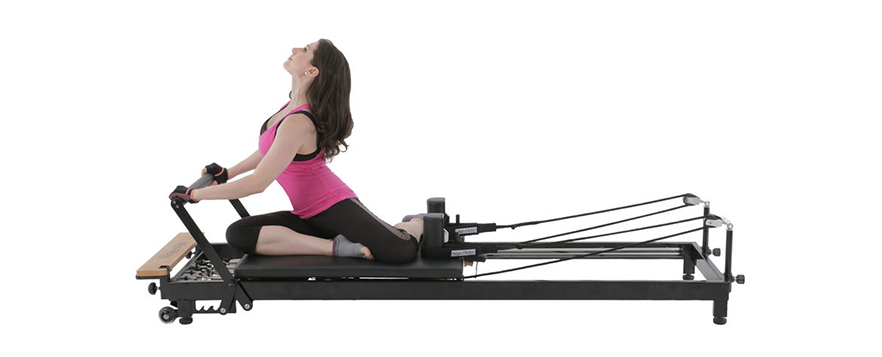 H1 Home Reformer
$1,900 CAD | $1,550 USD
Starting at $99.07/mo with

. Prequalify Now
CONTACT US TO ORDER





The H1 Home Pilates Reformer is designed to bring the benefits of a Studio Pilates workout into the comfort of your own home. Though designed for home use the H1 reformer shares many of the key features of our commercial reformers, such as the music wire springs, to ensure the machine feels like a proper reformer in use. The H1 reformer comes with a choice of legs heights with the optional leg extensions available to raise the bed height from 23cm to 40cm. The H1 has wheels to make it easy to move around and it free stands so it doesn't need to take up any space when not in use.
Home Pilates Reformer
Features
The mirrored Stainless Steel runners guarantee a smooth and quiet ride. Featuring the same springs as our professional reformers, the H1 offers fluid, progressive resistance and a range of adjustments to personalize the machine for your workout. Please note that the H1 is not warrantied for commercial use.
COMPARE REFORMERS
Specifications
95cm of smooth travel 95cm of smooth travel using our 8 PU wheel system
Wide and long carriage bed Carriage size 89cm (L) x 58cm (W) for greater comfort
4 foot bar positions 4 (including down) foot bar positions
Quick and easy rope adjustments Quick and simple rope adjustment system
Adjustable head rest and shoulder rest3 position head rest, with locking string for storage. Removable and lockable shoulder rests, with a choice of two widths.
Choice of interchangeable leg heights Ability to raise your carriage bed height from 23cm to 40cm with leg extensions
Freestanding reformer Freestanding ability with use of fold out and lockable standing legs
Removeable Rope Risers Removable rope risers with 3 height options
Music wire springs Classic 4 spring set up – with commercial grade music wire springs for progressive resistance (2x
Medium, 1x Strong, 1x Light)
Frequently Asked Questions
What's included in my H1 Pilates Reformer?
Pair of silent double loop straps
4 nickel plates quality music wire springs in 3 different strengths: 1 x light, 2 x medium and 1 x strong
What ceiling height do I need to stand the machine?
The H1 reformer stands 235cm tall so you need a ceiling of 2.4m or higher to be able to stand it. If you have a lower ceiling we offer an almost identical machine in a folding variety – see the F2 Reformer
What accessories can I have with my H1 Pilates Reformer?
Jump Board
Frame Sitting Box- Flat Packed
Frame Sitting Box – Built
Planking Handles
Neck Pillow
Silent Reformer Foot Strap
Can I purchase my H1 Pilates Reformer with a different leg height?
Yes! You can purchase leg extensions for your H1 and raise the carriage bed height from 23cm to 40cm.
What are the benefits of the different leg heights on the H1 Pilates Reformer?
There are multiple considerations about getting the right Leg Height for you. Whilst primarily it's a preference, the higher reformer height is easy to sit down on vs a low leg Reformer. However, for standing exercises, the users may feel more at ease performing lower to the ground and hence opt for the low leg version.
What are the dimensions for the H1 Pilates Reformer?
H1 with Low Leg – 247cm (L) x 70cm (W) x 23cm (H)
H1 with Leg Extensions – 247cm (L) x 70cm (W) x 40cm (H)
H1 Standing Height for storage – 235cm
Weight – 50kg
What's the max user weight/height for the H1 Pilates Reformer?
Max User Weight is 120Kg & suitable for users 145cm- 193cm (4'10-6.4")
Is the H1 Pilates Reformer the best reformer for me?
The H1 Reformer is perfect for those at home with limited space as it has the ability to stand making storage easier as you can safely store out of the way.
What is the difference between the H1 & F2 Pilates Reformer?
The functionality between the H1 & F2 are the same, the only difference is the standing/folding mechanism. We would recommend the H1 if you have the ceiling space.